Registering a domain  on  hayhost.am is very easy and is done in a few steps.
Before you register a domain, determine the domain name. It must accurately represent the site and scope of activity.
It is recommended that you select a short and memorable domain name.
How to register a domain
Go to hayhost.am, on the Home  page or Domain Registration page , enter the domain name you need in the domain search field and click Search.
for example: domainfortest.am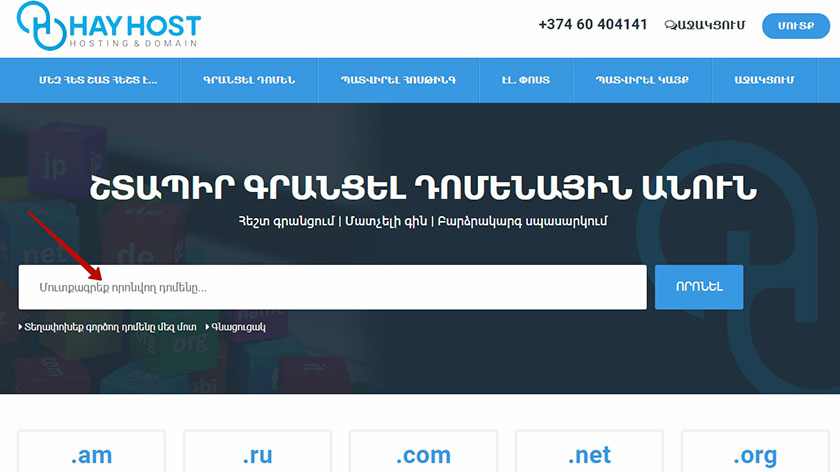 The system will direct you to a page where information on domain availability and other options with this name will be presented.
Select one or more domains, click Add to Cart and Continue. 
Please note that if this domain is unavailable, you may be interested in this domain in other domain zones:
For selected domains, you can also order web hosting that will be automatically configured for this domain (see the screenshot of point 1).
You can also hide the domain name registration data by selecting the WHOIS protection service (see the screenshot of point 2).
WHOIS protection for. AM and   .հայ  domains are free and always on.
You can configure DNS server addresses for the selected domain. If you do not fill out, by default our main DNS addresses will be set, which you can change later (see screenshot 3):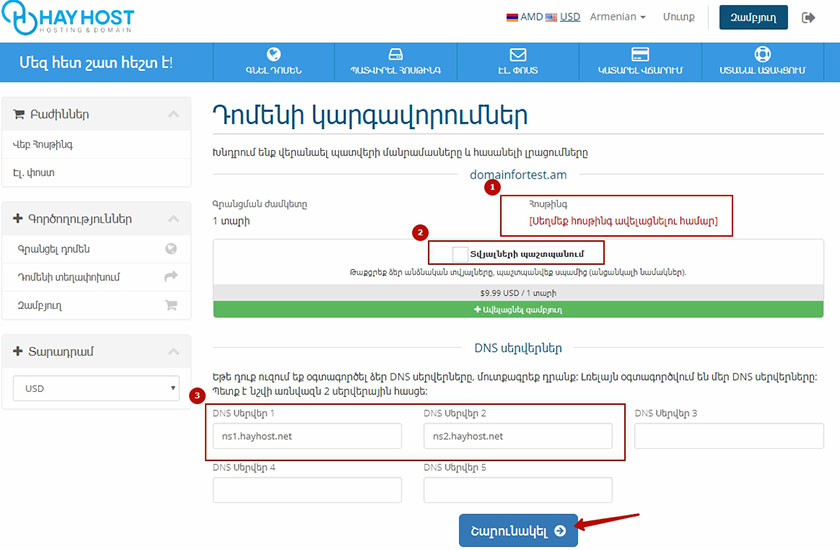 On the page view and payment, you can view the details of the order, select the domain registration period.
Please note that some domains have discounts upon registration for 2 or more years.
Enter if you have a discount code (see image item 2).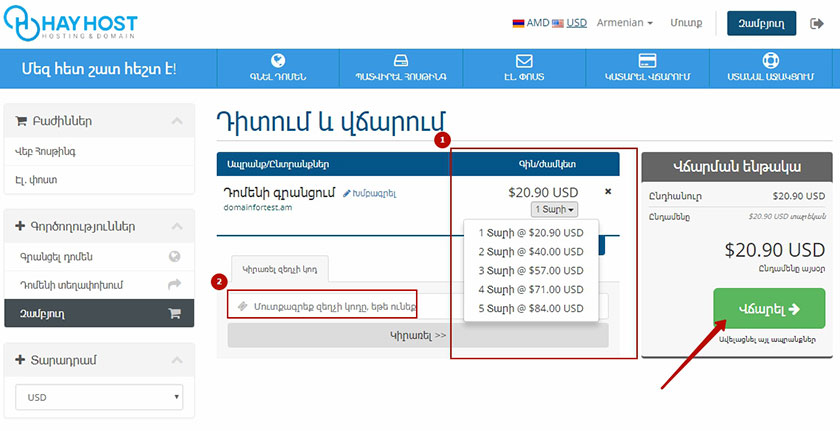 After paying the bill, the domain will go to the registration stage.
Thank you for choosing hayhost.am services.